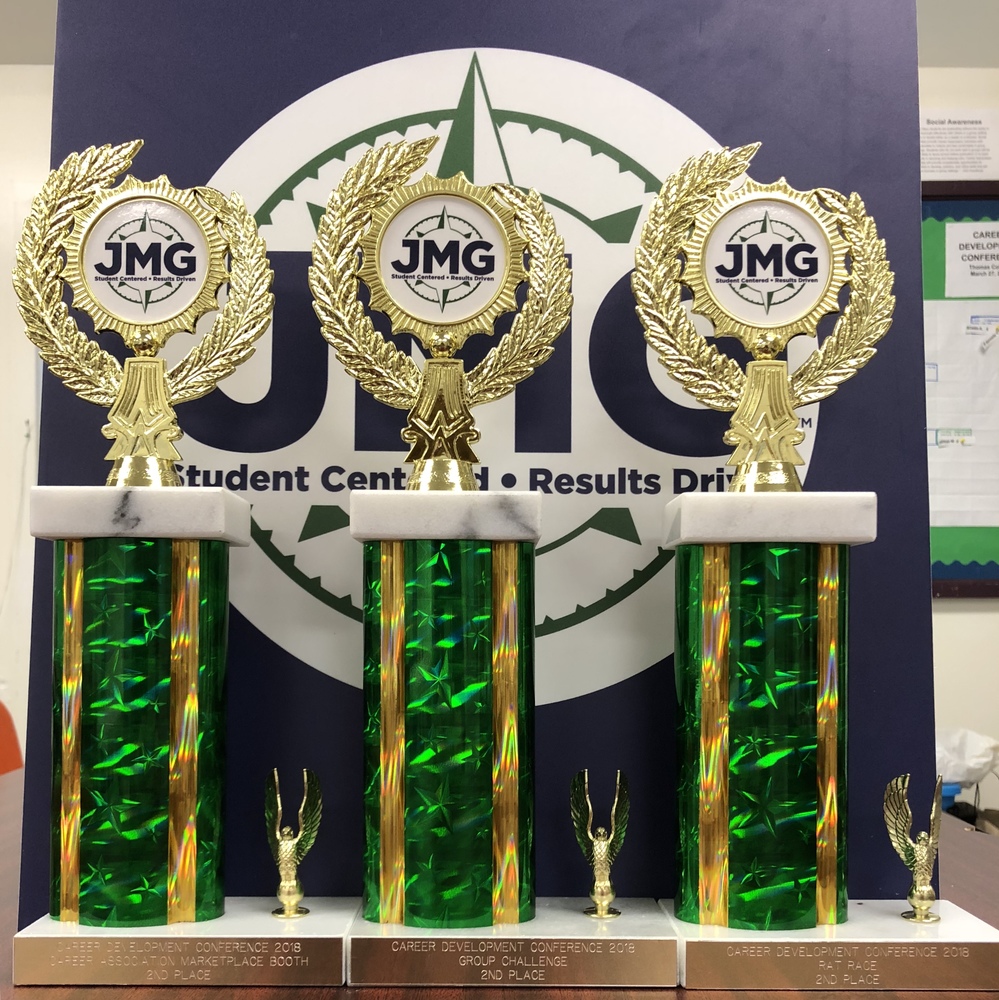 Jobs For Maine Graduates - Career Development Conference
Nicholas Gannon
Wednesday, March 28, 2018
On Tuesday, March 28th members of Richmond's Jobs For Maine Graduates class attended the JMG Career Development Conference, or CDC, at Thomas College. The CDC is held each spring to celebrate the accomplishments of JMG students as they prepare to transition from high school to the next step into post-secondary education or careers. Students have a chance to showcase their accomplishments through competitions that measure their skills in interviewing, job preparedness, team work, communications, and leadership.
This year the students from Richmond High School won second place trophies for:
- Marketplace Presentation: A creative showcase of students' year-long accomplishments in the JMG program with their Career Association.
- Rat Race: Teams of 5 students work together to navigate through a "maze" laid out on a floor mat using non-verbal communication only
- The Group Challenge: This competition tests teamwork, problem solving, and communication skills as teams of 3-5 students work together to complete a building project based on a set of directions and materials. The groups then pit their creations against one another to determine the winning school.
Pictured in the group photo: (l to r, back row) Ethan McDonald, Molly Tomascik, Noah Sposato, Haley Chapman, Brook Smith, Leanne Bryant, Kylee Alexander, JMG Specialist Ivy Latendresse, Kennedy Chandler, (l to r, front row) Kieren Barnes, Kylie Temple, Olivia Winokurzew, Katelyn Plante, Caitlin Kendrick, and Kristy Sullivan