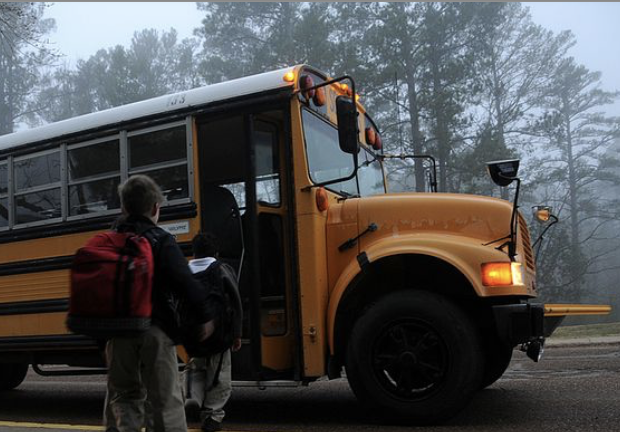 School Bus Safety 10-18-21
Tonya Arnold
Friday, October 15, 2021
Please help to show enormous gratitude to our RSU 2 drivers this week. Friday is Driver appreciation day, and the whole week is School Bus Safety Week. Our drivers are often the first smiles students see in the morning and the last to wish them well at the end of the day. Anyone with children knows the challenges of driving with children in the back seat, so drivers who can safely transport a van or bus full are saint worthy!
Statewide, nearly 130 thousand students ride on about 3,000 school buses over 30 million miles of rural and urban roads in an average year. School Bus Safety Week offers an opportunity to recognize and thank these professionals, who have the invaluable task of keeping their precious cargo, our students, safe.
School buses are protected by law. Laws protect students who are getting off and on a school bus by making it illegal for drivers to pass a school bus while dropping off or picking up passengers, regardless of the direction of approach. Maine school bus safety laws support good driving behavior. These laws include:
Passing a stopped school bus with its red lights flashing is a criminal violation punishable by a $250 minimum fine for the first offense and a mandatory 30-day license suspension for the second offense occurring within three years of the first offense.
A vehicle may not proceed until the school bus resumes motion or until signaled by the bus operator that it is okay to proceed.
2021 model year and newer school buses are required to have a crossing arm on the front bumper.
A school bus operator who observes someone illegally passing a stopped school bus can report violations to a law enforcement officer.
School buses are required to stop at railroad crossings.
Unless otherwise posted, the school zone speed limit is 15 miles per hour during school opening or closing hours, as well as recess.
Additional school bus safety resources are available online:
Please help spread this news.