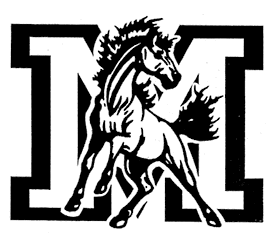 MA Express 11/7/21
Karen Beaudoin
Monday, November 08, 2021
The MA Express!
Week of November 7 - November 13, 2021
Greetings Mustangs!
Did you remember to set your clocks back an hour? Daylight Savings began at 2:00 this morning (11/07). The midpoint progress reports are being prepared and should be mailed out on November 10th. For planning purposes, there is no school on Thursday (11/11) in observance of Veterans Day and no school on Friday (11/12) as it is a workshop/comp day. Parent-Teacher Conferences will be done virtually via Google Meets (see info later in this communication) on November 18th between 4:00pm - 8:00pm. Please contact the school if you have any questions or if you need assistance in setting up a conference time.
Meet the Principal: I'd like to extend an invite to parents and community members for a meet & greet on the evening of Tuesday (11/09) from 6:00 - 6:30. This will be done virtually, and the invite is included below:
Ted Finn is inviting you to a scheduled Zoom meeting.
Topic: Meet the Principal
Time: Nov 9, 2021 6:00 PM Eastern Time (US and Canada)
Join Zoom Meeting
https://zoom.us/j/9564566190?pwd=OHpubCsvSzJKV1JuVzRVbVlKdzQ2QT09
Meeting ID: 956 456 6190
Passcode: 2ZkzR6
Mask Wearing: As you are all aware, we are required to wear masks while in school. It is extremely important that your mask is covering both your mouth and nose. I've asked staff to help enforce this expectation; and I want to thank everyone in advance for your cooperation with this request.
Cell Phones: Just a friendly reminder to students that cell phone use during the school day is limited to when you first arrive at school (before block 1); in between classes; during your scheduled lunch block; and once school is out for the day. Students should not be using their cell phone devices during class time to call, email, or text anyone (unless the teacher is doing an activity and gives students permission to utilize their phone). If there is an issue and a student needs to contact a parent or family member, they are asked to come to the Main Office or the Nurse's Office to make that contact. Thank you.
Attention Seniors: A survey link was emailed to all members of the Class of 2022 that must be completed ASAP so we can order your cap and gown for graduation. Please see Ms. Hewitt in the Main Office if you have any questions or if you need assistance.
Guidance Department Update:
New College Acceptances: Sophie Caron: SMCC, CMCC; Hayden Fletcher: CMCC; Mia Luce: CMCC.
Heisman High School Scholarship 2021 School Winner: The Heisman Trophy Trust and Acceptance Insurance is pleased to announce the 2021 School Winners for the Heisman High School Scholarship presented by Acceptance Insurance. From an applicant pool of thousands of high school scholar-athletes graduating with the Class of 2022, more than 5,700 have been named school winners in the Heisman High School Scholarship competition awarded by The Heisman Trophy Trust and Acceptance Insurance. Monmouth Academy would like to congratulate Megan Ham as the 2021 Heisman High School Scholarship recipient!
Don't forget, the Maine Integrated Youth Health Survey will take place during the 1st period on Wednesday, November 10, 2021. There will be a makeup session during the following week for any student who is absent on 11/10.
Seniors are reminded that you can start applying for scholarships now! Check out the 2021-2022 scholarship document for an ongoing list of scholarships that come across Mrs. Knowlton's desk!
Parent/Teacher Conferences (November 18, 2021 from 4:00pm - 8:00pm): Parents and guardians are invited to visit https://www.ptcfast.com/schools/Monmouth_Academy_1 to register for conferences.
Instructions can be found at this link as needed: https://bit.ly/maptcfall21. If you have any questions or need assistance, please don't hesitate to give us a call.
Class Meetings with the Principal: I will be meeting with each grade level between Monday and Tuesday of this coming week for 10 - 15 minutes in the Cafeteria during the following times:
Grade 09 = Mon (11/08) from 7:50 - 8:05; Grade 10 = Mon (11/08) from 8:25 - 8:40; Grade 11 = Tue (11/09) from 7:50 - 8:05; Grade 12 = Tue (11/09) from 8:25 - 8:40.
Dates to Note:
11/08 = Class Meetings with the Principal (Grades 9 & 10)
11/09 = Class Meetings with the Principal (Grades 11 & 12)
11/09 = Meet the Principal (Parents & Community Members via Zoom; 6:00 - 6:30)
11/10 = 1st Semester Midpoint Progress Reports should ready to be mailed out
11/11 = No School - Veterans Day (Thank you Veterans for your service!)
11/12 = No School - Workshop/Comp Day
11/18 = Parent/Teacher Conferences (done virtually between 4:00pm - 8:00pm)
11/24 - 11/28 = No School - Thanksgiving Break
From the Nurse: Parents are reminded that participation in the covid vaccine clinic is voluntary and not mandatory. Permission forms were sent home with students last week and should be returned to the Nurse ASAP if a parent wants their student to receive the vaccine.
From the Food Service Department: If any family is in need of lunch (during the school week) as a result of being quarantined, please contact Teresa Maxcy at (207)933-4426 ext.7236. Thanks!
MA Athletics: (from our Athletic Director - Mr. Bell)
The Winthrop/Monmouth/Hall-Dale Football defeated Buckspot by a score of 46 - 27 in the Class D Quarterfinals last night (11/06) in Winthrop. They will advance to play Freeport on Friday - November 12th. We wish them the very best!
Looking ahead to the Winter Sports Season: Sign-ups have been underway and the numbers are looking strong in all of our sports. Basketball begins practice on 11/22; cheering and wrestling are still waiting for an official start date, but will begin shortly after the basketball date. Parents: Please make sure that your student athlete's health physical (from the doctor) is up to date. Also, as of this communication, masks will be mandatory for all athletes.
That concludes this week's edition of The MA Express!. Have a great week, take care & stay well.
Mr. Ted Finn, Principal