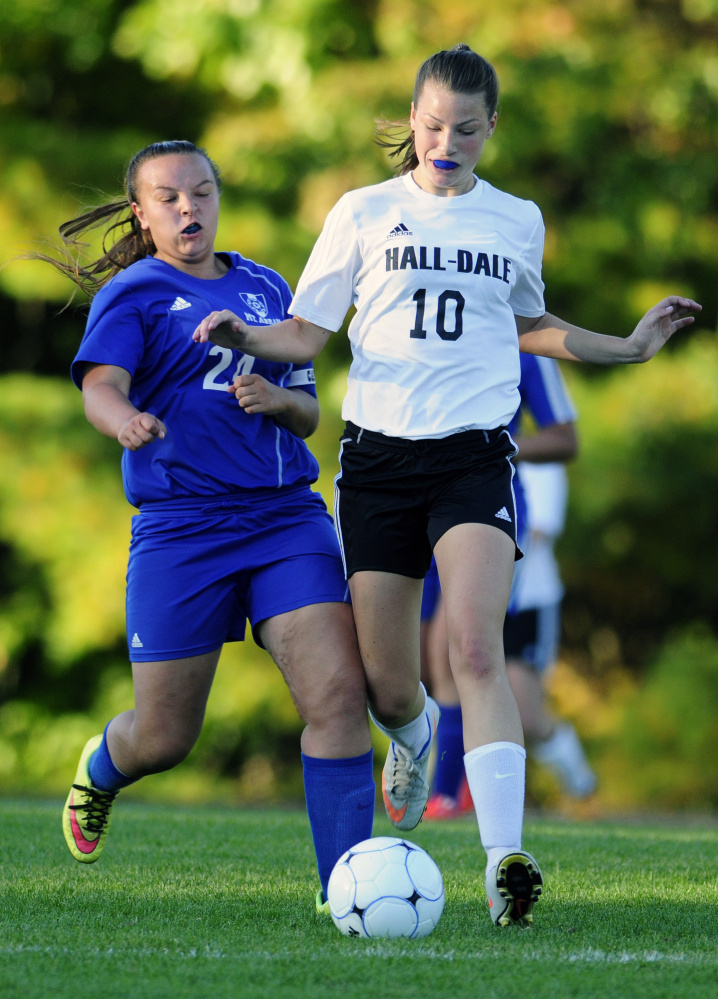 Hall-Dale Girls Soccer moves to 2-0
Mark Tinkham
Wednesday, September 05, 2018
HALL-DALE 4, WISCASSET 1: Lilly Platt scored a pair of first-half goals as the Bulldogs won the MVC game in Wiscasset.
Naomi Lynch and Bella Marino also scored for Hall-Dale (2-0-0), and Olivia Bourque collected a pair of assists. Maggie Gross made three saves.
Lily Souza made 17 saves for Wiscasset (0-1-0), which got its only goal from Kayla Cossette.