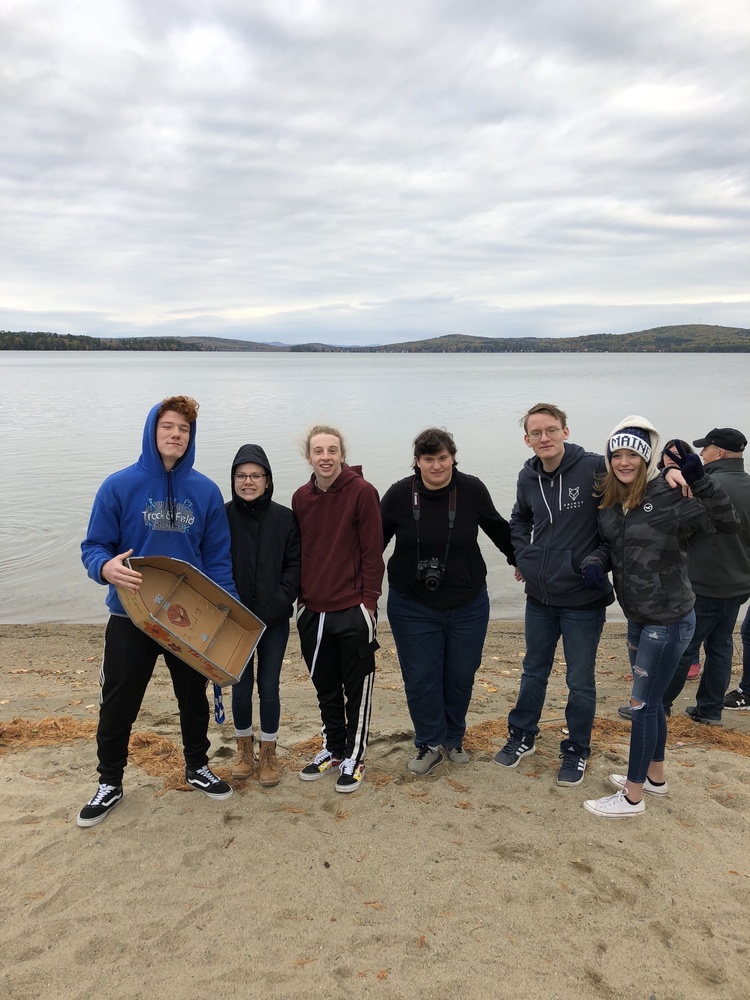 Best Field Trip Ever!
Nicholas Gannon
Monday, October 22, 2018
We are very happy and proud to share the following update from Ivy Latendresse, RMSHS JMG Specialist.
Hello everyone!
After school on Thursday, I took six JMG officers to the JMG Leadership Education Conference at Pine Tree Camp in Rome. This is an overnight field trip with a jam-packed schedule and these students but everything they had into every single thing they were asked to do. I'm so proud! I wanted to give you a rundown of a couple of the events and share a few pictures so you can ask them all about it. I also wanted to say thank you so much for your support! It can be tough to prepare for an overnight field trip and it means a lot that everyone supports my students and me!
Boat Building Challenge: Student were assigned roles (project managers, marketers, and engineers), attended a brief session about their roles, and built a boat out of cardboard and duct tape that could hold as many bricks as possible before sinking (into the cold cold lake). To quote a judge after their presentation, "Boatbuilding aside, you almost moved me to tears..."
Social Entrepreneurship Project: Students pitched their idea for Swan Island Salsa. They plan to address food waste and food insecurity by using leftover food from the school garden to make salsa and then give 50% of the profits to RAFP. The judges and facilitators loved the idea. They were so proud and you should definitely ask them about all the wowing of judges and JMG specialists!
Thank you,
Ivy