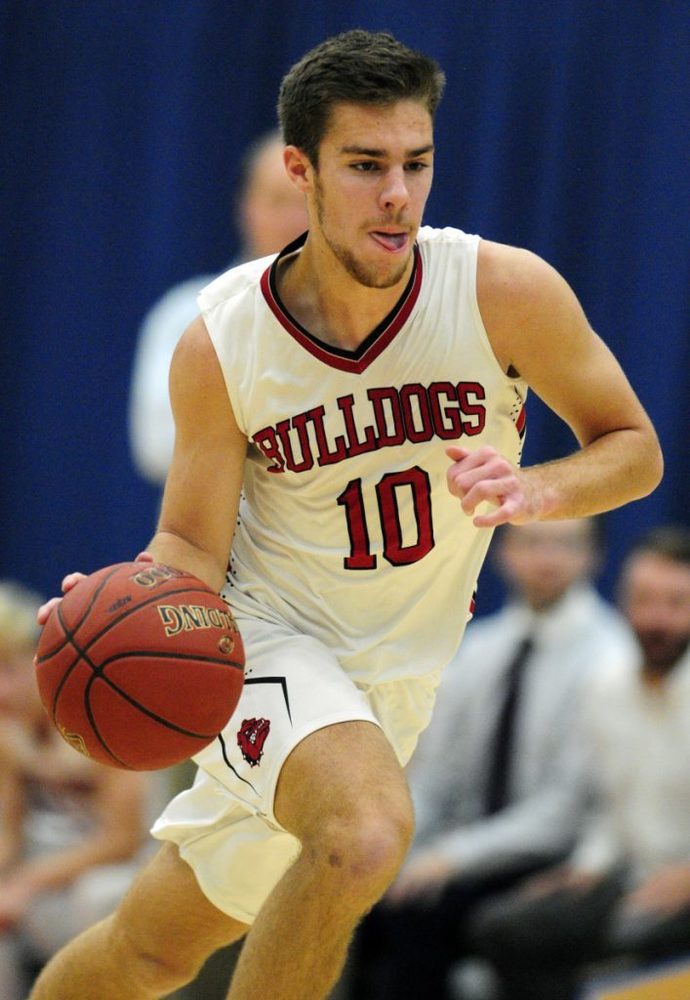 Byron hits 1,000 points as HD defeats Boothbay
Mark Tinkham
Tuesday, January 22, 2019
BOOTHBAY — Alec Byron joined the 1,000-point club and the Hall-Dale boys basketball team beat Boothbay 87-76 in a Mountain Valley Conference clash Monday night.
Byron finished with 18 points for the Bulldogs (11-1), connecting on a jump shot to end the third quarter to reach 1,000 points for his career. Ashtyn Abbott led Hall-Dale with 25 points in the win.
Hall-Dale's Alec Byron scored his 1,000th career point in a win over Boothbay on Monday. Kennebec Journal file photo by Joe Phelan
Steve Reny scored 21 in the loss for Boothbay (10-3), and Hunter Crocker added 20 more for the Seahawks.