Phishing Email Notice
John Armentrout
Friday, March 01, 2019
Recently we've had some instances reported where an email was sent that appears to come from RSU2, but the actual sender is not an RSU2 email address. These fraudulent emails should simply be deleted.
Often these emails try to get you to click on a link, download a file or software, or reply with personal information.
Here's some tips to know when an email is not from the sender named in the email and is not legitimate.
The sender name is spelled incorrectly
The senders email address is not one you recognize
The email requests that you send personal information, or click a link that you don't recognize
Your email system shows you a warning stating that the email may not actually be from the person it says it is
The email text is misspelled or has unusual phrases
Since our principal's names and email addresses are on our web site, they are easy to obtain and often used in these phishing attempts.
This example shows that the name (a principal from RSU2), so one might initially think it's actually from the principal, but the email address next to the name is definitely NOT from the kidsrsu.org domain or from the district at all. If one replies to this email with any information, it would have been sent to nbd.emirates@aol.com, and not to the principal.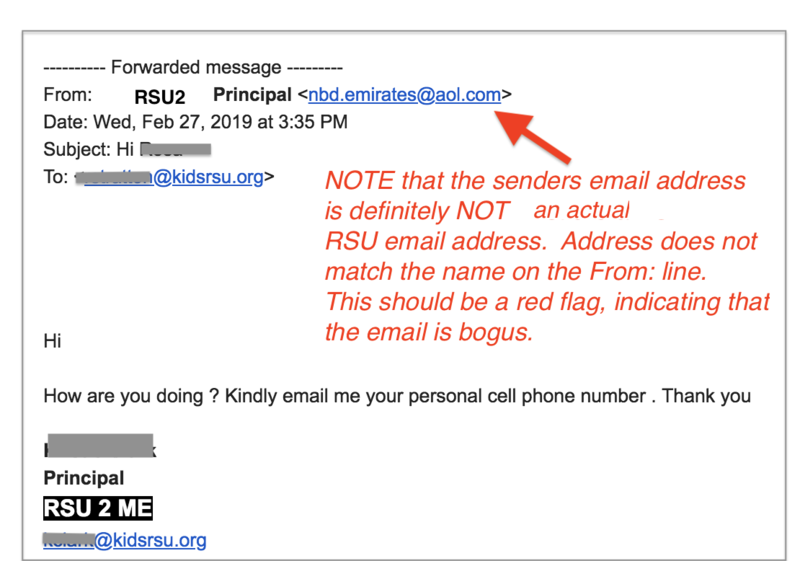 Read more about phishing here at www.phishing.org