Join us for the Hall-Dale Middle School Band concert live-stream tonight! May 26, 2021 at 7:30 PM. Click on the link below to view the live stream on YouTube.
https://youtu.be/b1qefH48liU

RSU2 Parent Notice: Google services were not functional early this AM. Service to gmail, google classroom and all other systems have been restored.

RSU2 BREAKNG NEWS!! IT IS WITH GREAT PLEASURE AND EXCITEMENT THAT WE ANNOUNCE THAT OUR LEARNERS WILL EAT FOR FREE UNTIL DECEMBER 31, 2020. THE USDA HAS GRANTED THE STATE OF MAINE THIS MUCH NEEDED AND APPRECIATED WAIVER. Read more about it here:
https://5il.co/km9g



Friendly reminder ~ The Individualized Return to School Parent Survey closes tomorrow, Wed, Aug 12! Here's the link...
https://bit.ly/30O5BA1

The RSU2 Board of Directors is pleased to announce Tonya Arnold as our new superintendent, effective August 1st. Tonya recently finished a superintendent position with the Vinalhaven School District. Tonya brings to RSU2 over 20 years of teaching, administrative and superintendent knowledge, as well as experience in the corporate world and as a business owner. At the Maine Academy of Natural Sciences, Tonya led a proficiency and project-based school, and brings that leadership to support RSU2's current staff of dedicated teachers and curriculum leaders. Tonya resides in Richmond with her husband, Steve. They have two adult children with families of their own. Over the next several weeks, Tonya will meet with Acting Superintendent Paine, RSU2 staff, students and families to get to know us all and learn more about what makes RSU2 great. Please join us in welcoming Tonya to our community. Sincerely, Jonathan Hamann Chair, RSU2 Board of Directors



Due to the storm all RSU2 schools will be closed today, Thursday February 13.

Due to the weather we will have a two hour delay today, Monday February 10.

Notice from RSU2: No school today, Friday, February 7 in any RSU2 school due to the winter storm. Have a good weekend and be safe everyone.

Due to the freezing rain and ice expected this evening, there will be no after school activities on November 18. All students and faculty should head home once school is dismissed. Drive safely and have a good evening.

School is now canceled in RSU 2 on November 12, 2019 due to significant icing expected all morning. Be safe today and have a great day!

No School Today Friday November 1, 2019 due to power outages in multiple locations.


Yankee Candle Fundraiser: Please remember to ask your family, friends and co-workers to support the Monmouth PTO Yankee Candle Fundraiser. The PTO receives 40% of total sales which supports field trips Pre-K through 8th grade! Please return all orders and money by Monday Sept. 23rd. Remember to write student name on the order form, keep the pink copy, and NO sales tax. Make checks payable to Monmouth PTO. Thank you!!

Kindergarten Supper!! Come Tuesday, August 20th to meet your child's teacher and ask questions about kindergarten. Looking forward to seeing everyone! Please RSVP: 207.933.4426.

Monmouth Memorial School, Topping Off Ceremony, will take place today, July 8, 2019 at 3PM. All our welcome!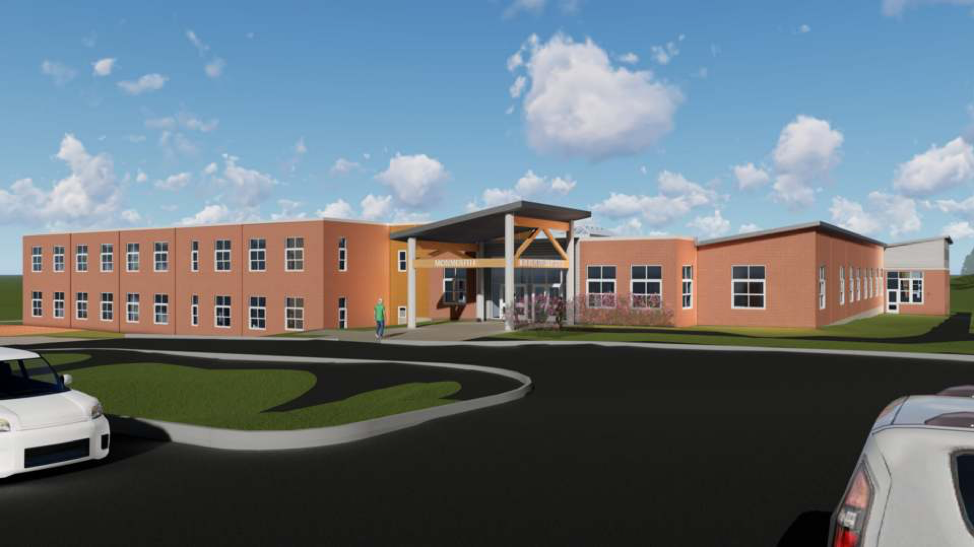 Come join us Thursday for the annual plant sale and art show! Here's a message from Mrs. Follansbee: