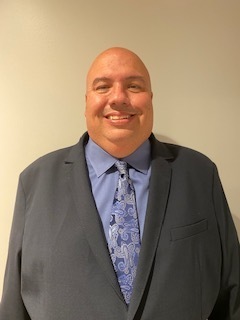 Principal Finn joins Monmouth Academy!
Tonya Arnold
Tuesday, October 19, 2021
Please welcome Ted Finn as our new Principal at Monmouth Academy!
Mr. Finn is originally from Milford, MA. He spent four years in the United States Marine Corps (1986-1990). He earned a BS in Secondary Education/Social Science from the University of Maine at Farmington (1994); and a MS in Educational Leadership from the University of Southern Maine (2007). He taught a variety of Social Studies classes in Bingham, Auburn, and Livermore Falls. He was an Assistant Principal/Athletic Director at Wiscasset High School and has served as Principal at Livermore Falls Middle School (5 yrs); Lake Region High School (5 yrs); and Gray-New Gloucester High School (6 yrs). Ted is married to Heather Finn and together they have two daughters (Alyssa - 19 and Lexie - 17). He is a resident of Wales, ME and is very excited to begin the next chapter of his life at Monmouth Academy.