Meet the Newest MA Mustangs
John Armentrout
Tuesday, September 26, 2017
Meet Our Newest Monmouth Academy Mustangs!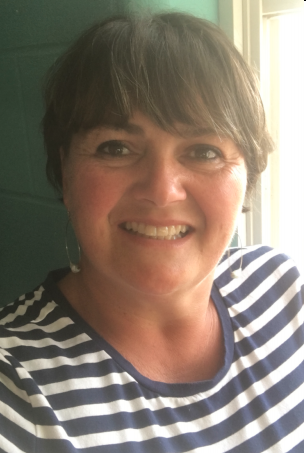 Michelle Neal – Mathematics
Michelle grew up traveling around the world as a "Navy Brat", she moved eight times before her family settled in Topsham, Maine. Michelle earned her degree from the University of Maine Orono, and began her teaching journey by student teaching at Monmouth Academy in the English Department. Over the years, she has taught every grade from Kindergarten to Eighth, and high school English, Social Studies and Math. This year is the first time Michelle has a permanent position of her own, instead of a long-term sub position, and she looks forward to seeing her own name plate on the classroom door.
Michelle and her husband, Russ, have raised four sons at their home in Monmouth. Russell (2013), Joshua (2015), Bradley (2018) and Thomas (2020) will join their dad as graduates of Monmouth Academy.
Michelle enjoys spending time with her family and friends creating memories of any kind. You can find her cheering for her sons from the sidelines at soccer games, the stands at basketball, and along the first base line during baseball. Michelle enjoys camping, skiing, and boating. She enjoys sharing her love of travel with her family and students.
Brian Dube – English/Social Studies
Brian grew up in Lewiston, Maine, and graduated from the University of Maine at
Farmington. He is a twenty-two year veteran teacher most recently having instructed at Lisbon High School.
In addition to teaching, Brian enjoys watching his beloved New England Patriots and Boston Bruins. On the weekends he enjoys competitive bass fishing tournaments. He has coached several athletic teams including boys and girls in both hockey and soccer. Brian currently resides in Lewiston with his wife Brandy and his dog Havoc.