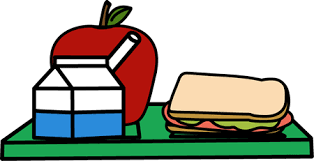 Offering Storm Meals
Chrissy Michaud
Friday, December 18, 2020
Offering "Storm Meals" for your child! On days where we have no school due to a storm, or even a remote learning day due to inclement weather, children 18 years or younger can still eat breakfast and lunch.
Wednesday Jan, 6th we will be passing out "Storm Meals" to all those who want them.
The meals are easily sustainable like Cereal, fruit cups, veggie cups, Juice boxes, Cereal bar, Mac and Cheese, shelf stable milk so nothing will spoil.
If this is something you are interested in for your student, please email:
Chrissy Michaud, Food Service Director:cmichaud@kidsrsu.org
Lisa Dubay, Hall-Dale Food Service Manager:ldubay@kidsrsu.org
Teresa Maxcy, Monmouth Food Service Manager:tmaxcy@kidsrsu.org
Kathy Lord, Richmond/Dresden Food Service Manager:klord@kidsrsu.org